Plastic remains one of the world's greatest challenges. According to UK environmental charity Surfers Against Sewage, approximately 8 million pieces of plastic pollution find their way into our oceans every day.
While the production of plastic straws, stirrers and ear buds has now been banned, people can still produce and buy disposable plastic tableware.
Eco friendly disposable dishes
We want to help turn the tide on plastic production by encouraging everyone to make the switch to eco-friendly disposable dishes. Better still – when you see how stylish and versatile they are, you'll fall in love them!
Picnics and parties
Even in a post-COVID world, eating outside in the fresh air, in a socially distanced way, is likely to remain a feature of our lives for a while. As the spring and summer approaches, family meals and get togethers are likely to take the form of a BBQ in the garden, picnics in the park, camping on a staycation, and socially distanced walks with a friend.
Our eco-friendly disposable dishes are perfect for these types of events. They come in all shapes and sizes: from round and square, to large and small – even oval. Whatever you're serving up, there is a dish that will do. They are lightweight, and easy to carry if you're heading out into the forest or park.
The last thing you need after a picnic is the responsibility for carrying home sticky, dirty plates in a bag. It's good to know therefore that our dishes can be disposed of onto any compost heap or bin. They are natural, fully biodegradable, and won't add to the landfill problem.
If your child is looking forward to their next birthday gathering, an eco-friendly disposable dish can be a great vehicle for introducing and teaching the importance of making eco-friendly choices. Why not discuss the implications of the partyware being used as you make the preparations together? You'll also be saving yourself the trouble of washing up afterwards!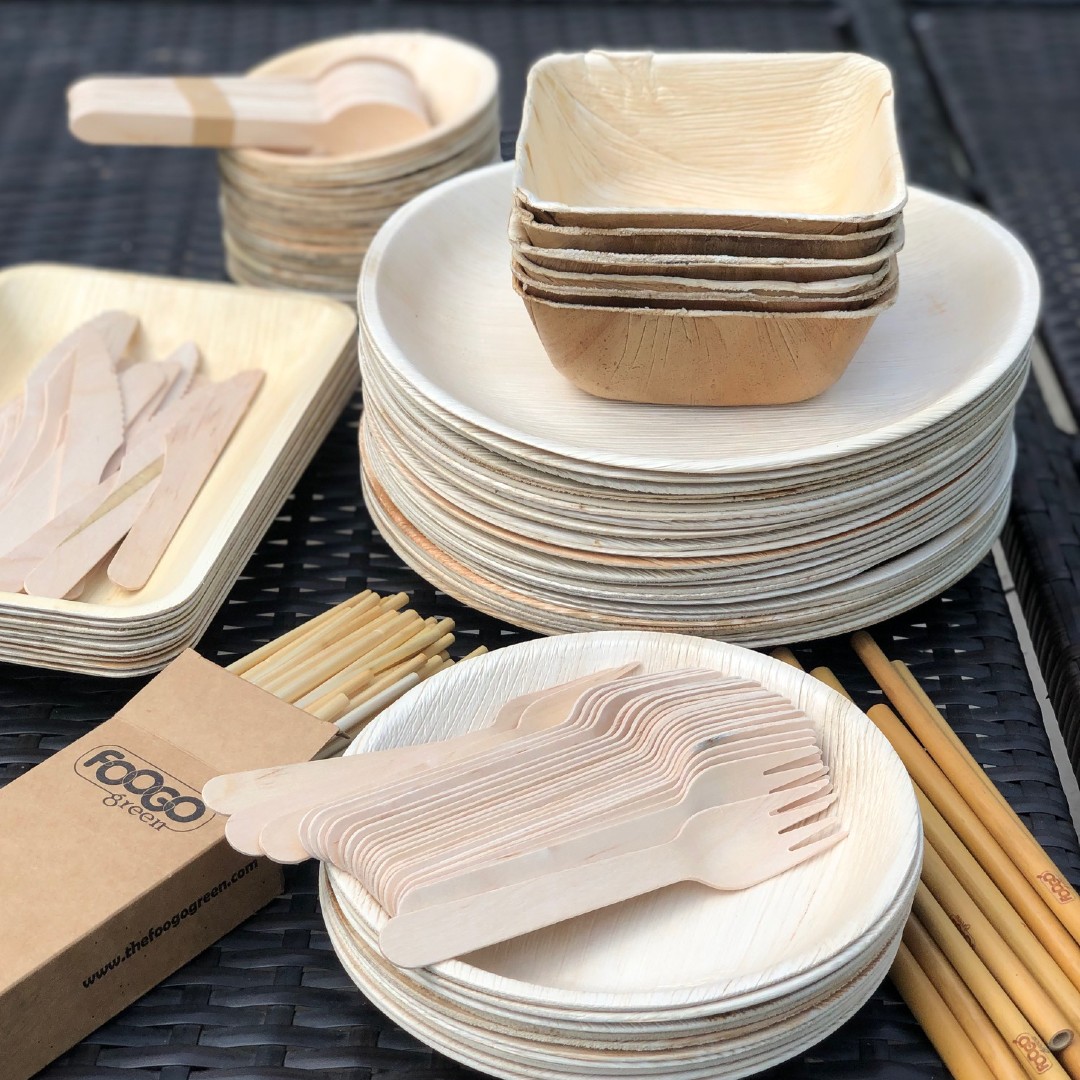 The perfect gift
Small gestures can add up to a lot in difficult times: a walk with a friend, a phone call, gifting home-baked goods to a relative. But it can be quite frustrating to make a cake, a batch of scones, or some biscuits, only for the plate, bowl, or tin to then be held hostage by the recipient! Asking can be awkward, or you may have forgotten about … until you need it.
With our disposable dishes, this problem can be easily bypassed. In addition to their practicality, they look natural and make great gift containers. There are lots of natural alternatives to cling film (such as beeswax wraps) available too, so you can wrap and deliver your beautiful bakes on a natural base, without worrying about getting the plate or bowl back. Likewise, the recipient will be thankful that they are not obligated to clean and return it.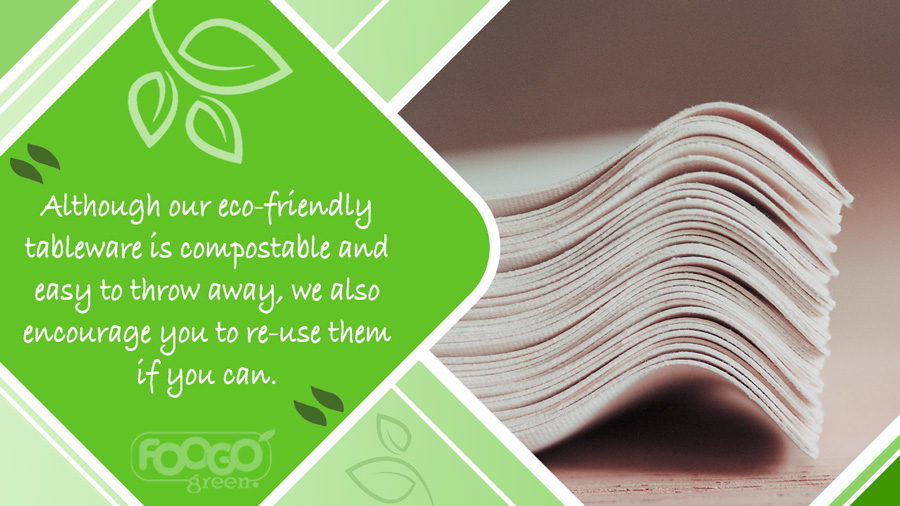 Get creative while reducing waste
Although our eco-friendly tableware is compostable and easy to throw away, we also encourage you to re-use them if you can.
Coming up with novel ways to utilise our dishes is simple, and a lot of fun. For example, you could:
store nibbles and treats in them for snacking in front of the TV;
fill them with nuts and put them outside for the birds;
take them with you on a dog walk so you have something to fill with water;
use them as part of a spontaneous crafting project with the kids;
put paints and other art supplies in them;
repurpose them as photo frames and displays.
The list of possibilities is endless!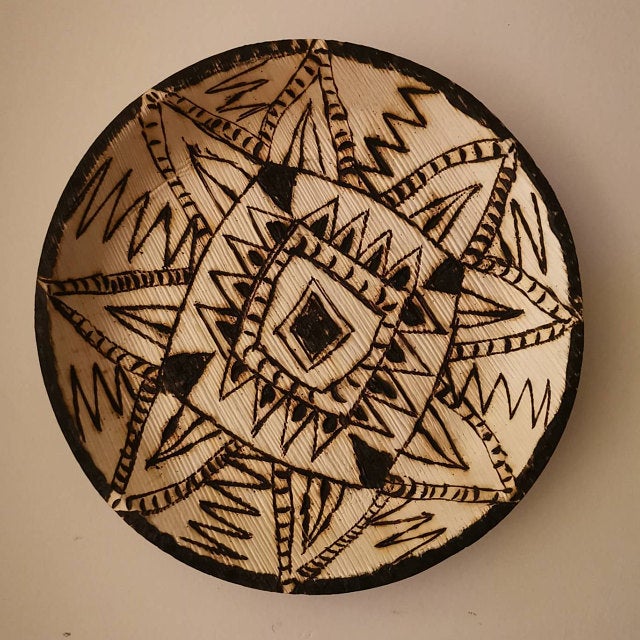 Responsible sourcing of raw materials
Our eco-friendly disposable dishes are produced sustainably and ethically. Made from the fallen leaves of Areca palm trees, they are 100% organic, biodegradable, and compostable.
Palm leaves are a robust material; our dishes do not absorb liquid, nor do they bend easily. They are great for hot or cold foods, sticky foods, soups, and stews. The leaves are wholly natural: once collected, the production process does not use any chemicals or harsh detergents.
Make this year the year you ditch plastic for good. Choosing to make small environmentally friendly choices like switching to eco-friendly disposable dishes is one way you can make a real difference, as we work together to create a healthier and kinder world.