Bringing pre-prepared meals from home to reheat over the campfire is one of the easiest ways to have fun and interesting camping meals. However, if you have the facilities, cooking outdoors is a great family activity, which makes camping with children all the more rewarding.
Camping staples
Basic breakfasts
Porridge oats can be made with milk or water on the stove. Add a little cinnamon to spice up their morning bowls.
You could also make breakfast bars before your trip to save on cooking time. Mix oats, granola, dried fruit and honey or maple syrup for a delicious, energising treat.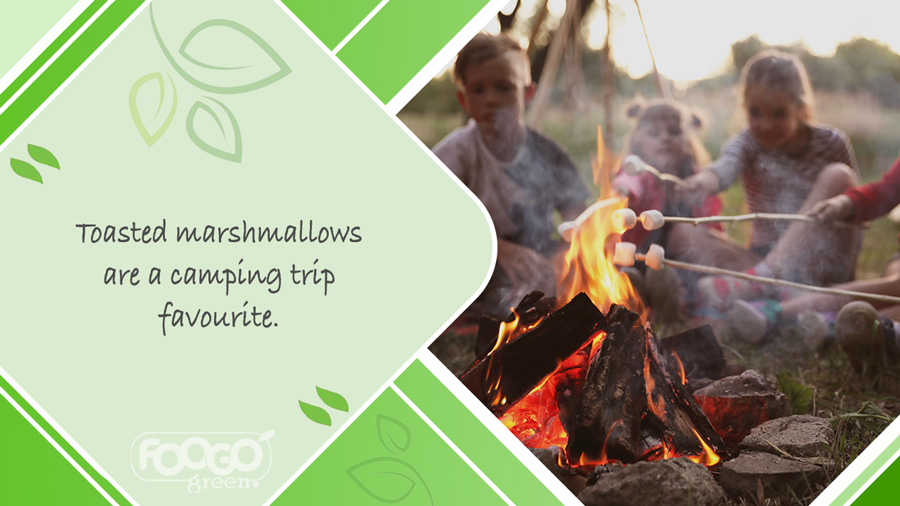 Pasta is easy to prepare
Switch up the usual pasta-and-sauce combination by making a pasta salad with mozzarella, tomatoes, pesto, and garlic.
You can also make macaroni cheese in a pan to keep the family going. Cheese is a high-energy foodstuff, but full of calcium and vitamins.
Marvellous melted marshmallows
Toasted marshmallows are a camping trip favourite. Melt chocolate in a pan for dipping. Alternatively, combine the chocolate with toasted marshmallows and biscuits to make decadent, American-style S'mores.
You could also bring fresh fruit to dip and make 'dessert kebabs'.
Straightforward camping meals
A simple stew
A one-pot camping meal that could be eaten for breakfast or dinner combines tomatoes, haricot and butter beans, veggie sausages (or chipolatas) eggs and paprika to create a smoky bean stew. Non-vegetarians may wish to add chorizo.
Serve with crusty bread to mop up every drop.
Healthy snacking
Fruit and vegetables that don't need refrigerating can keep children fed and nourished without constant cooking. Sliced fruit and veg on colourful snack platters with houmous is an easy win.
An exciting snack idea is to slice an apple and make a 'sandwich' with a nut butter filling for a quick energy and vitamin hit.
Bowl them over with beef
Beef makes for easy camping cuisine. It's high in protein and safer to cook on a less steady heat source than white meat.
You can fry beef as is, or cut it into chunks and skewer with halloumi, green peppers and mushrooms.
Serve with rice for a filling evening meal.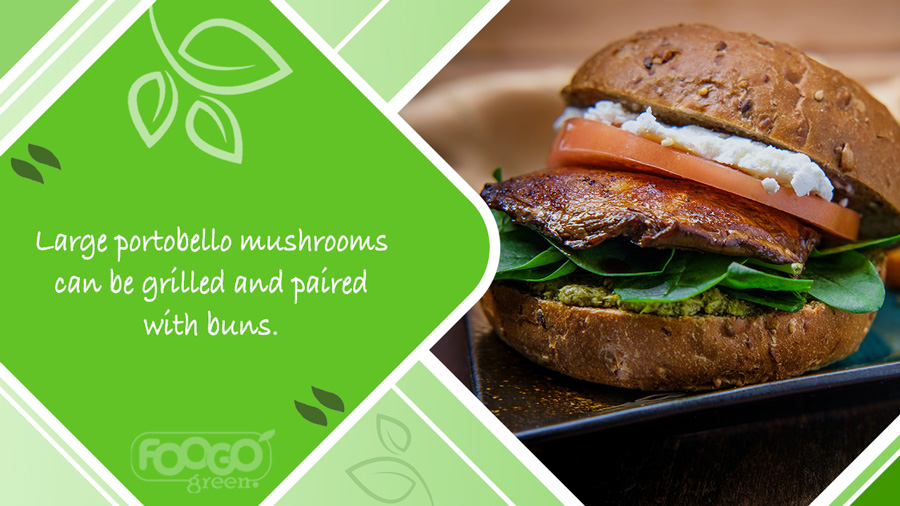 Without meat doesn't mean without taste
As a source of vitamin D and protein, mushrooms make an excellent meat substitute. Large portobello mushrooms can be grilled and paired with buns for simple veggie burgers.
You could also try adding mushrooms to cheese toasties, with tomatoes or avocado for extra flavour.
Healthy family meals
Egg them on with protein-packed ideas
If you can bring eggs without them breaking, they're great for making one-pan omelettes combined with cheese, peppers, mushrooms, or whatever veggies you have to hand.
Delicious flaky fish
Another camping classic is to wrap salmon or white fish in foil, with sliced lemon and a little oil. Pop the parcels into or over a fire until cooked.
Tantalising Tex-Mex
If you can carry them, a couple tins of sweetcorn, black beans and a jar of salsa can be cooked and added to tortillas with cooked rice and cheese to make delicious burritos.
Burritos are a fun, messy meal that always feels like a treat. They're also packed with carbs to restore hungry children.
If you eat meat, add sliced steak for extra protein.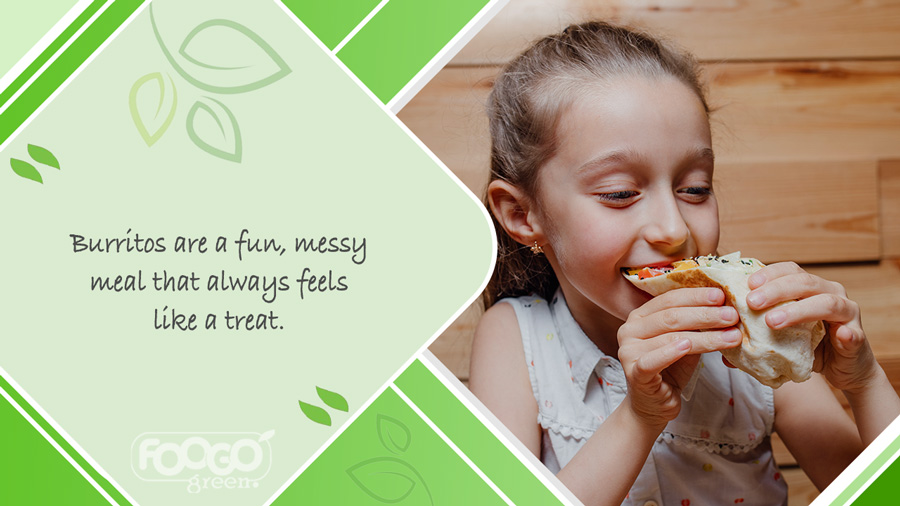 Compostable disposable tableware for camping
FOOGO green's compostable palm leaf tableware is perfect for family camping meals. Whether holding hot, cold, oily or wet food, palm leaf plates remain sturdy, allowing you the freedom to cook what you like, on and off the trail, without worrying.
With palm leaf bowls of different shapes and sizes there's something for every meal. Unlike paper bowls, you won't have to carefully manage bending or oil seepage.
In addition, palm leaf tableware is 100% compostable. That means there's none of the guilt that comes with plastic products after use.
Environmentally friendly disposable cutlery
Tougher and more sustainable than other disposable cutlery options, birchwood cutlery will help to avoid sticky fingers, while also being lightweight and convenient.
Compostable and chemical-free, you're less likely to break a prong into your food, and more likely to reduce your impact on the environment.
Serving up while out in the sticks
Large salad bowls can be used to serve pasta salads to the whole family. And when you want to lay out sliced fruits and vegetables, or grilled food like kebabs, save yourself some cooking space by utilising palm leaf platters and serving trays.
For more ideas on how to create convenient dining experiences, without it literally costing the earth, take a look at our blog. We've curated a library of useful suggestions for you to draw from: from sustainable days out at the beach to planning a biodegradable birthday party.