Whether it's a small office kitchen or a workplace cafeteria, disposable tableware eases pressure on staff, so they can make the most of their breaks. Instead of outdated, unsustainable plastic plates, switching to palm leaf disposable tableware instantly improves sustainability in the kitchen.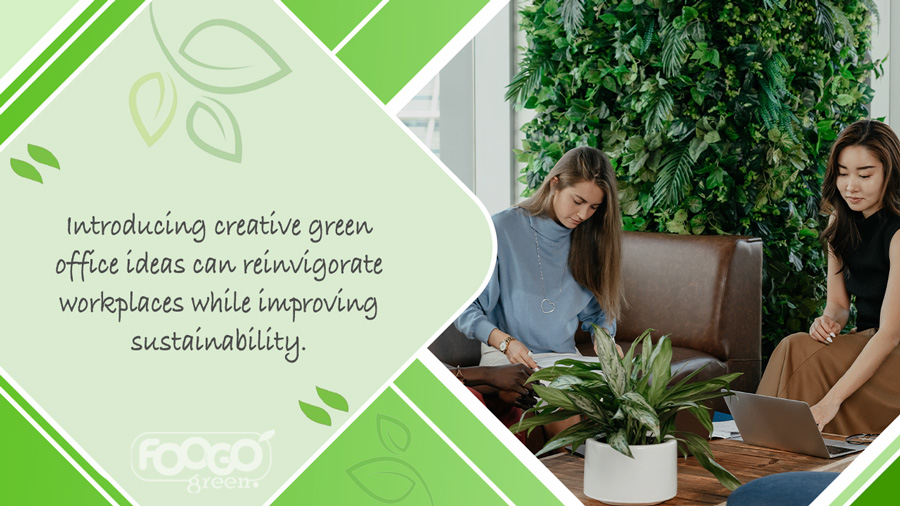 Switching to palm leaf tableware
Palm leaf tableware is durable enough to be cleaned and reused, so it doesn't have to be single use. Shed naturally from Areca palm trees, the leaves are collected, washed and hot pressed into tableware that is free from chemicals and completely compostable.
Palm leaf bowl displays
Making a large palm leaf salad bowl the focal point of a workplace kitchen could help promote sustainable thinking. Filling it with fruit instead of unhealthy vending machine snacks – often wrapped in non-recyclable plastic – promotes healthier choices too.
Smaller bowls can be filled with local, seasonal fruit or perhaps even homegrown produce, like tomatoes or strawberries.
As an extension of this idea, maintaining a communal fruit and veg patch could be a good teambuilding exercise. It may potentially develop sustainable, collective thinking and boost morale – important to a modern workplace.
Compostable palm leaf platters
A friendly baking competition to encourage home cooking and teambuilding can be a bit of Friday fun to relieve workplace pressure. Why not present entries on palm leaf trays for a chic, subtly sustainable display?
Introducing creative green office ideas can reinvigorate workplaces while improving sustainability. Whether welcoming clients to morning meetings with a platter of French pastries or a selection of biscuits to accompany hot drinks for shorter meetings.
Small changes to workplace life may not be immediately obvious but can inspire staff and visitors alike to make conscious choices and consider their environmental impact.
Birchwood cutlery
Supplying kitchens or cafeterias with only compostable disposable cutlery makes sustainability easy and efficient.
Birchwood is one of the fastest growing trees, so it's more renewable than other wood. Naturally splinter-free, there's no need for chemical processing, meaning birchwood cutlery can go straight into compost once used.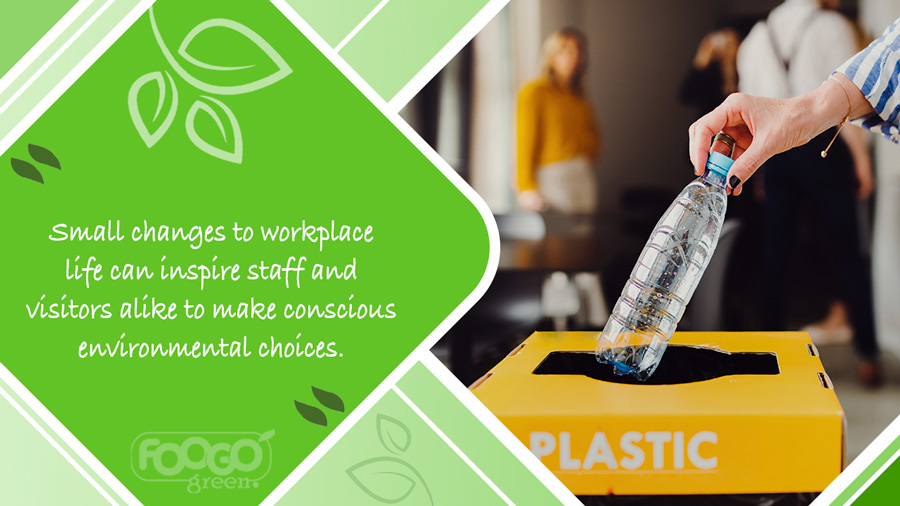 Sustainable drinks station
Well stocked refreshments contribute to a happy, productive workplace. To step up sustainability at the drinks counter, store coffee and tea in aluminium or other reusable containers. If possible, these can be refilled at shops that minimise plastic in shipping to further reduce environmental impact.
Ensure you stock brands with strong ethical practices, choosing unbleached teabags that don't contain microplastics and coffee from local roasteries. This way you can better control the wider impact of your workplace by supporting sustainable businesses.
Compostable, disposable drinking straws
Providing compostable disposable straws for cold drinks or iced coffees is another way of showcasing eco-friendliness. Wheat straws easily replace harmful plastic straws and are another repurposed waste product that's completely compostable once used.
Workplace composting
Alongside recycling, one of the easier eco friendly cafeteria ideas is to create a work compost bin. This could be placed in a relaxing outdoor space at work or in the local area, alongside other projects like a community vegetable patch. This allows your workplace to enrich the local area and lead by example in ways that don't resort to unfocused, short-term gestures.
Sustainable small office kitchens can contribute with a small container for organic waste. Combining initiatives in this way, with the use of compostable tableware and cutlery, creates a renewable system and fosters an eco-conscious office environment.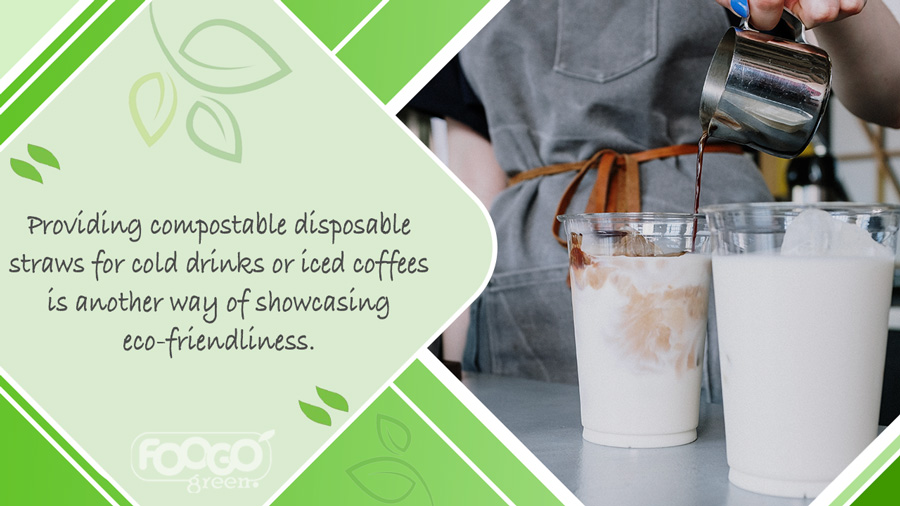 Sustainable workplaces encourage sustainable thinking
A sustainable work environment helps to relieve anxiety for those concerned about the climate crisis and can encourage good practices outside of the office.
If you would like more ideas on how eco-friendly tableware can promote sustainability in a commercial or professional environment, our blog contains ideas that can help – whether you're putting on an event or exhibition, or preparing food in an office canteen.
Looking to buy compostable tableware supplies? Our online store is one-stop shop for a range of quality plates, bowls, cutlery, and other environmentally conscious dining accessories.