Plastic-free July encourages less consumption of single-use plastics and reliance on unsustainable products. Taking the pledge for the month can open your eyes to more sustainable alternatives.
Disposable plastic facts
It's estimated single-use plastics make up 50% of annual plastic waste. Used for just hours or possibly even minutes before disposal, the resultant waste can remain intact in landfill for centuries.
Over 10 million tons of plastic waste ends up in oceans every year. The problem is compounded by the fact that half of all plastic ever produced was manufactured in the last 15 years.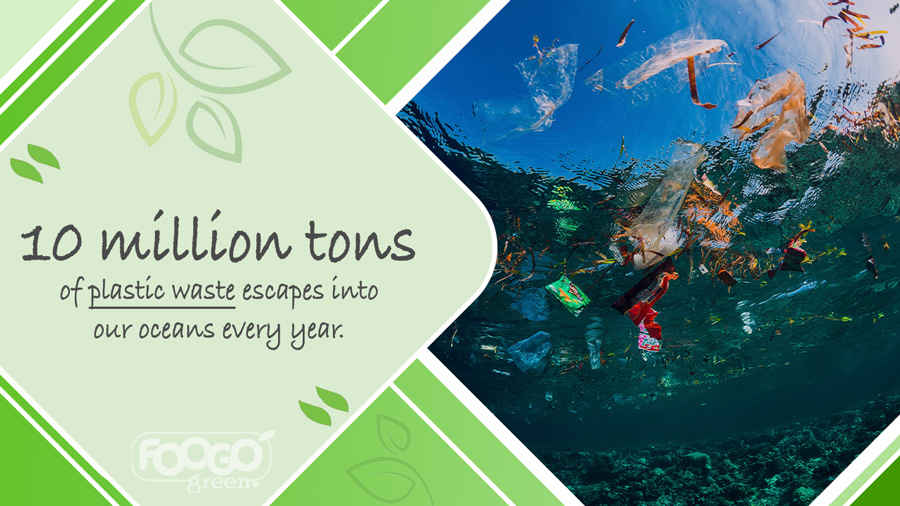 Eco-friendly straws
Plastic straws are common pollutants . As their reputation precedes them, there are already alternatives available for environmentally conscious consumers.
Disposable wheat straws
Made from stalks left over from harvests, wheat straws are naturally gluten free and water resistant. They're sturdy, BPA-free, and can be disposed of in home compost once used.
Eco-friendly bamboo straws
Reusable bamboo straws can be combined with a reusable cup from home to provide a versatile, environmentally aware solution for carrying drinks on the go. Made from bamboo shoots, they eschew chemical binding agents. This means they are always food- and compost-safe.
Staying sustainable at home
When hosting guests, eating with the family, or just rustling up lunch for one while working from home, consider using compostable tableware instead of old-fashioned crockery or traditional disposable plates and cutlery.
Biodegradable palm plates and bowls
Made from natural agricultural waste, palm leaf plates don't require chemical processing and do not contribute to deforestation. Chic and versatile, they are several steps above paper plates in terms of aesthetic, robustness, and sustainability . They provide guests with a surprising and fascinating introduction to the potential of environmentally friendly tableware.
In addition, palm leaf bowls and serving platters can be used around the home. Large salad bowls can be repurposed as beautiful natural containers for potpourri that complements any décor. Rustic palm leaf platters can display anything: from snacks to magazines to natural soya candles.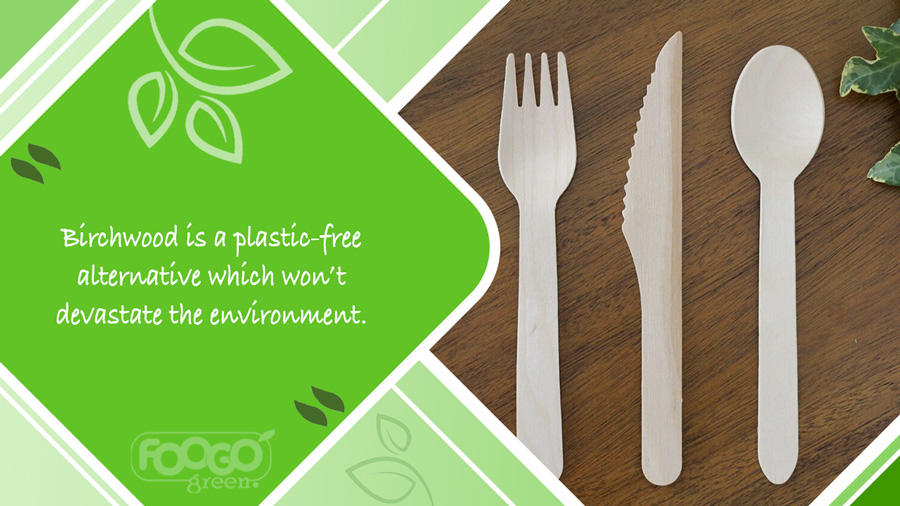 Compostable birchwood cutlery
When it comes to substituting plastic disposable cutlery, birchwood is a plastic-free alternative which won't devastate the environment. Birch is easily replaced, requires less land clearance to supply demand, and is naturally splinter free. A reduced need for chemicals or rigorous processing makes birchwood cutlery more sustainable and compost safe.
Additional tips for plastic-free domestic shopping
Choose milk in glass bottles instead of plastic
Only buy loose fruit and veg
Use reusable fabric bags instead of plastic ones
Choose boxed dry goods (e.g. rice or pasta) instead of plastic-packaged goods
Consider buying in bulk to reduce overall packaging
Use refillable bottles for cleaning supplies and choose products that contain natural ingredients
Source toilet paper wrapped in paper instead of plastic film
Small local businesses are more likely to generate less waste and heed customer concerns, compared with national retail chains. However, consumer trends can nudge retailers towards more sustainable supply chain choices.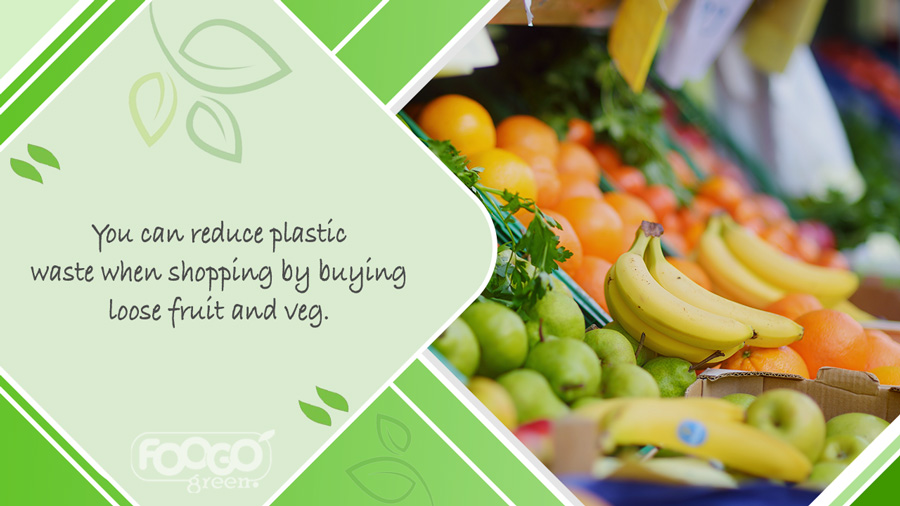 Looking towards a plastic-free future
Much of modern consumerism is formed on impulsive purchasing decisions, driven by the desire for convenience. Taking a moment to consider the impact before choosing to buy a product can make a big difference. Go for the more sustainable choice, and seek out products that use less or zero plastic packaging.
Reduce, reuse, recycle is a common and well-known refrain used by organisations that try to raise awareness of environmental waste and recycling. The focus often falls on the act of recycling waste, but reducing and reusing plastic is just as, if not more, important.
Plastic-free July is a great way to push yourself to seek alternatives . Once you have discovered them, it's easy to keep going.
At FOOGO Green we care about the quality of our products and the sustainability of our processes. To make the switch easier, check out our full range of high-quality eco-friendly and compostable tableware.
If you would like to learn more about palm leaf products, and the ways in which they can help cultivate better relationships with the environment, take a look at our detailed analysis on the harvesting and industrial processing of areca palm leaves .